The event was organized by Prof Monika Krein-Kühle (Course Director for the MA in Specialized Translation and IATIS Training Committee Chair) and Prof Ralph Krüger (Deputy Course Director for the MA in Specialized Translation and IATIS Training Committee Member) in cooperation with IATIS. The speakers, Bettina Moegelin, Moegelin Translations, Berlin, Christine Hofmeister, Eurotext AG, and Janet Carter-Sigglow, Head of Language Services, Forschungszentrum Jülich, provided enlightening insights into their daily job routines and highlighted and updated aspects of the translation profession that are of relevance for novice translators and practitioners alike.
These aspects included – in addition to sound translational and cultural competencies: professional conduct, domain knowledge, copy editing and proofreading services, knowledge of CAT-Tools, and of content and terminology management software, technical writing, and interpersonal skills when liaising with customers and authors. The multi-layered aspects of translation-relevant domain knowledge and technical writing skills, involving copy editing and proofreading, are aspects that could be discussed in greater detail with the profession in order to establish what is needed by practitioners, using examples of good practice. Such input could be further didacticized and integrated into syllabus modules. These two aspects could also be two potential topics for further IATIS training events.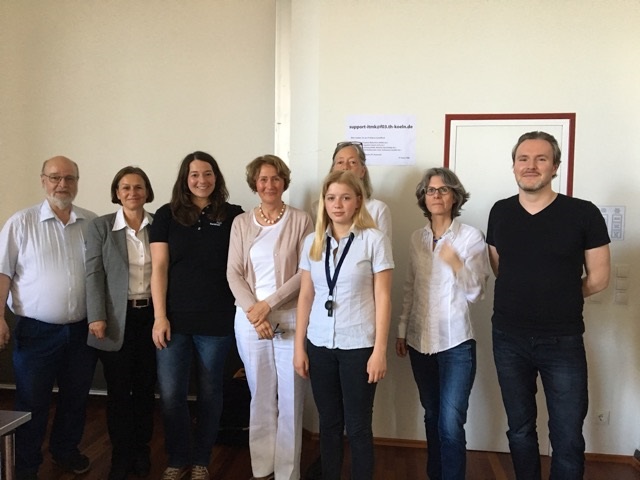 Ultimately, the event demonstrated that input from competent professional practitioners can help improve syllabus design, adapt syllabuses to meet relevant trends in the profession and bridge the gap between training and the profession in order to facilitate and boost graduates' career opportunities. Translation theory and teaching, meanwhile, can provide valuable insights for the applied branches of translation, so that the relationship between training and practice is optimally one of cooperation, trust and cross-fertilization.
The next online IATIS training event will be held in autumn this year and will be organized by IATIS training committee member Prof. Said Faiq from the American University of Sharjah. The subject will be "Community Translation and Interpreting" and information about the event will be made available later this year.
For further details about the Training Event in Cologne and to watch two of the day's talks along with the event's intro and wrap-up, please visit https://www.th-koeln.de/hochschule/summary-of-the-iatis-training-event-in-cologne_44943.php